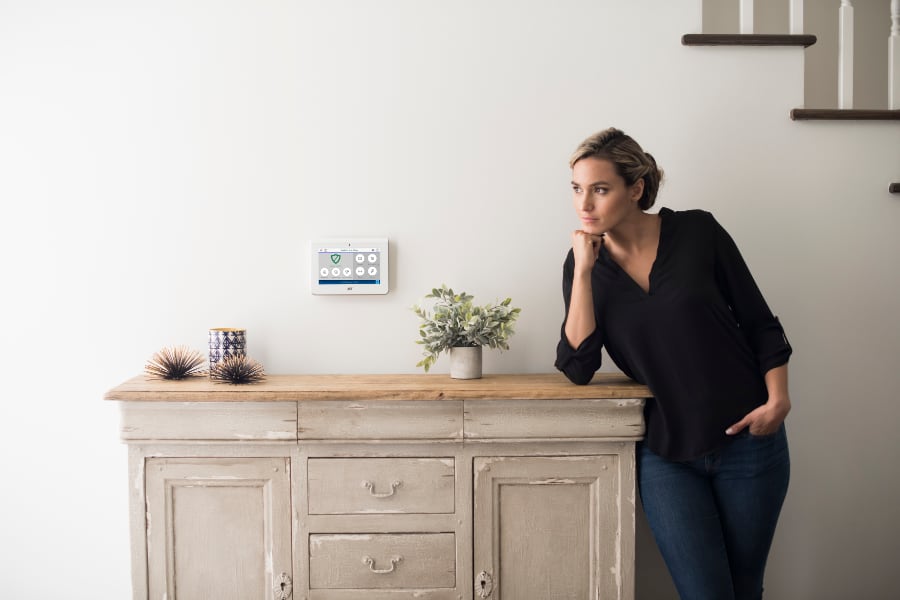 What Happens When Your Home Security Alarms Go Off In Brooklyn?
A security system is designed to protect your home. But what actually transpires when your home security alarms go off in Brooklyn? What are the right steps to take to help make sure you and your family are secure?
The most important first step is not to panic. You should understand that your around-the-clock monitoring experts have you covered. Then proceed with the recommended actions to be fully equipped to handle any emergency.
Our 24-Hour Specialists Help You Stay Safe
A 24-hour monitoring agent is immediately alerted when your Brooklyn home security alarms go off. After a representative is informed, they will reach out to you as quickly as possible to figure out what set off your home's defense. Your protection devices may trip in various situations, including:
Burglary

Fire

Water infiltration

Accidentally setting off alarm
In cases where the alarm was tripped accidentally—like not recalling that the motion sensors are turned on when you unlatch a window or door— a representative will call to ask if help is needed. Provide your proper code, and they can deactivate the alarm.
In a true emergency, your representative will send out your local emergency services, including firefighters, EMS, and law enforcement, to your residence. They will even function as a contact point in the event you aren't at home. Your dedicated monitoring staff will even let first responders know which component was triggered, increasing their preparedness for a potentially life-threatening situation. Your monitoring professional will stay on the line with you to keep you in control and let you know what you should do.
Steps to Take if Your Alarm Goes Off In Brooklyn
Getting roused from bed in the dead of night to a security warning blaring can be terrifying—even moreso if you don't know why it's happening. The most beneficial thing you can do is keep yourself in control and follow these steps:
First, get somewhere safe. Collect your loved ones as quickly as possible and relocate to a shielded space within your residence or leave the premises entirely. It's typical to have an urge to want to face the situation in your home, but this may put you and your family at greater risk. Instead, concentrate on attempting to keep yourself and your family safe and let the trained personnel handle the crisis.
As a second step, take advantage of your home security app to keep connected with your monitoring agent. They'll send emergency professionals who will be en route to your residence in a flash.
Third, keep in constant communication with your monitoring team and emergency responders. You have the ability to be patched through, so all parties are talking together. Or, if you can't get a direct call to your emergency providers, get alerts by text message. Even in false alarm situations, it's smart to keep adequately communicating to all parties so you know what to do should an actual problem occur.
Defend Against All Types of Emergencies in Brooklyn with Secure24 Alarm Systems
From false alarms to actual emergencies, Secure24 Alarm Systems ensures your loved ones and property are completely protected. With 24-hour monitoring, smart locking systems, and safety alarms, your residence will become the secure environment it's supposed to be. Design a comprehensive home security solution by submitting the following form or call (212) 553-6593 to take the first step toward a secure property.
Areas Served Around Brooklyn By Secure24 Your Local ADT Authorized Dealer